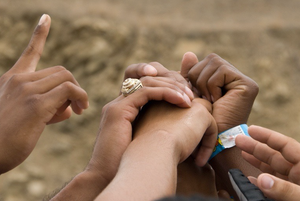 Sports Marketing
Because of Chris's extensive background, he has become a player advocate and works with athletes on all levels of marketing both on and off the field.
Read More
Guest Speaker
Former NFL player and Super Bowl Champion Chris Hayes is a regular key note speaker for many events on different topics. Recently, Chris was the speaker for Oxnard County and talked about helping people on the brink of suicide at a forum at Oxnard College
More on Chris
Community Outreach
As a testament to our dedication, all our camps are free for all kids and young adults. Over 300 kids participate in our camps
Camps
"Chris communicates a realistic, pragmatic program designed to motivate everyone- from fanatical football enthusiast to incorrigible couch potato. Whether you're a corporate suit or a stay at home mom, this book will inspire you to excel."
"Chris has been an inspiration for many years on and off the field."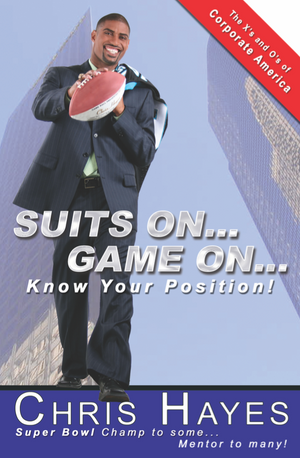 Suits on Game on. Know your position by Chris Hayes
Sale price Price $14.99 Regular price